Zero Turn Sprayer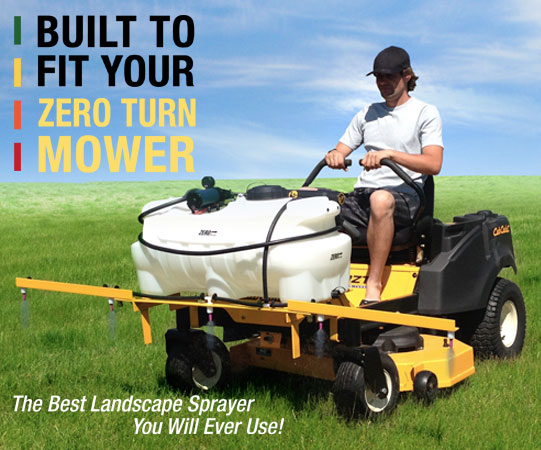 Fits Cub Cadet Zero Radius Mower:
Part #UNIV11 - Fits Cub Cadet Ultima series models:
ZT1 | ZTX4 | ZTX5 | ZTX6

Part #CRZT01 - L-Series:
RZT L42 | RZT L46 | RZT L54R

Part #CRZT01 - Z-Force Series:
LX48 | L48 | LX54 | L54 | L60 | LX60

Cub Cadet
"The Best Landscape Sprayer You Will Ever Use!"
The ultimate solution for your zero turn Cub Cadet mower! Mounts on your mower in minutes and features controls that are easy to use, with robust design to resist the elements. The compact boom fold design allows the operator the option to leave the sprayer on the mower during grass cutting operation. Zero Spray utilizes Ultra Low Drift (Air Induction) spray tips to greatly reduce any drift and allows you to spray closer to trees and flower gardens. Simple to use - saving you TIME and MONEY!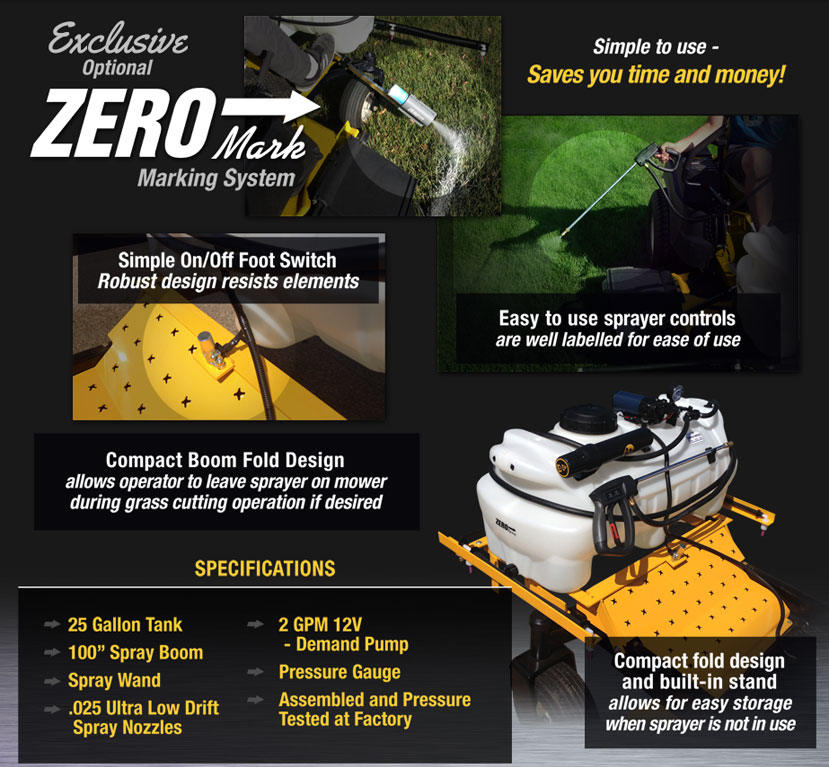 25 Gallon Tank
100" Spray Boom
High End Spray Wand
Air Induction Ultra Low Drift Spray Nozzles
2.2 GPM 12V Demand Pump
Pressure Gauge
Assembled and Pressure Tested at Factory
Footswitch to Activate Pump
Easy to Use Boom/Wand/Agitate Controls
Fits Cub Cadet Zero Radius Mower:
Part #CRZT01 - L-Series:
RZT L42 | RZT L46 | RZT L54R

Part #CRZT01 - Z-Force Series:
LX48 | L48 | LX54 | L54 | L60 | LX60

Part #RZTS01 - Steering Wheel Models:
RZTS 42 C | RZTS 42 KH | RZTS 46 KH | RZTS 50 KW | RZTS 54 KH

Similar
Sprayers